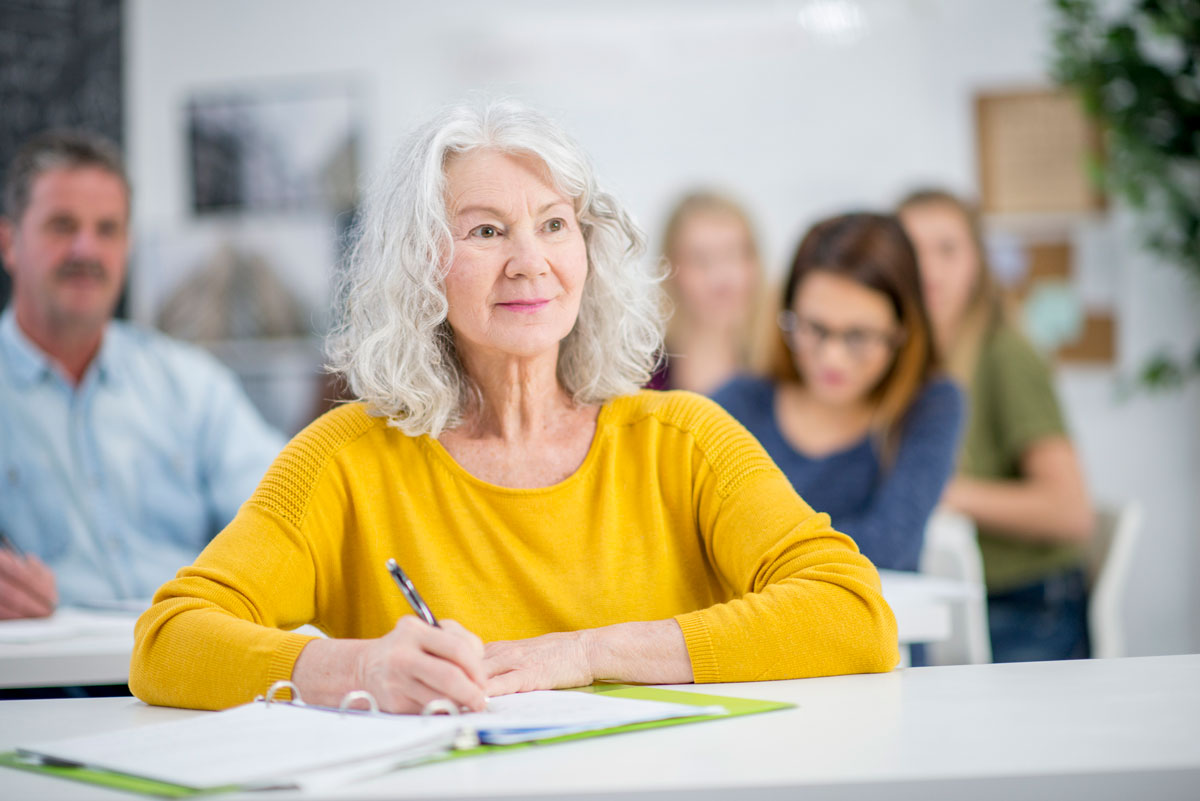 Benefits of Lifelong Learning For Seniors
Every year, as more and more older adults pursue their love of lifelong learning, the ranks of college seniors who are also senior citizens continue to grow. For the curious, this post will answer the question: What is lifelong learning? We'll also discuss the benefits of lifelong learning for seniors and the different types of programs — either in a college setting or by pursuing your hobbies and interests with friends — that are available to you.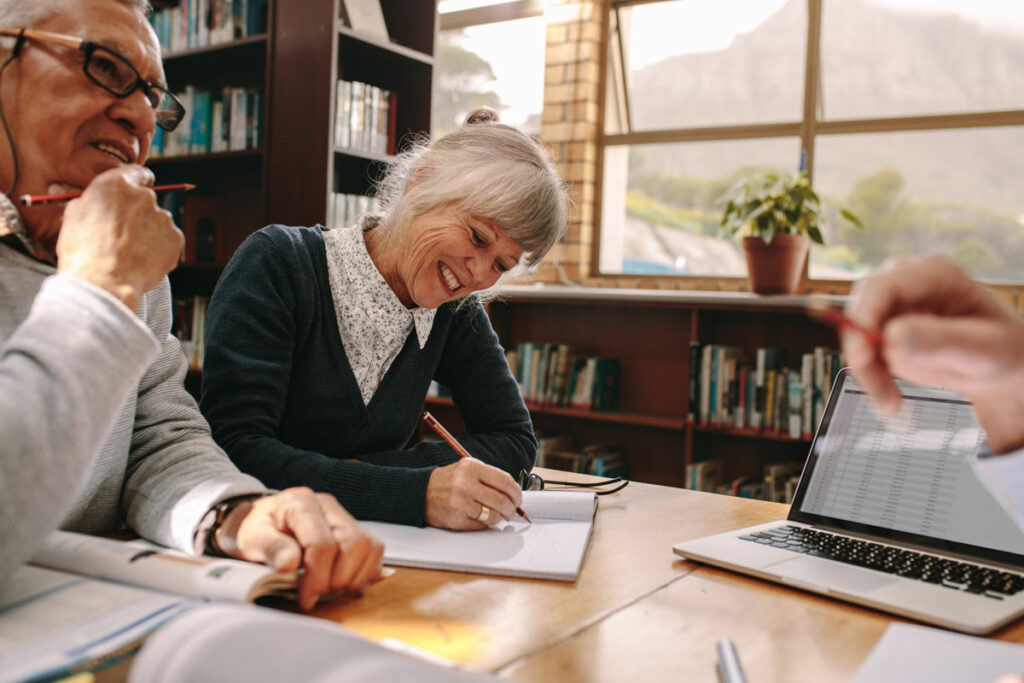 The Benefits of Lifelong Learning
Lifelong learning is by definition "the use of both formal and informal learning opportunities throughout your life in order to foster the continuous development and improvement of the knowledge and skills needed for employment and personal fulfillment."
If you've thought about going back to school but never felt like you had the opportunity due to career and family obligations, now is a great time to pursue your interests. By continuing your education, you'll not only expand your knowledge, but you'll also receive benefits above and beyond what you learn in class, including improvements in these vital areas: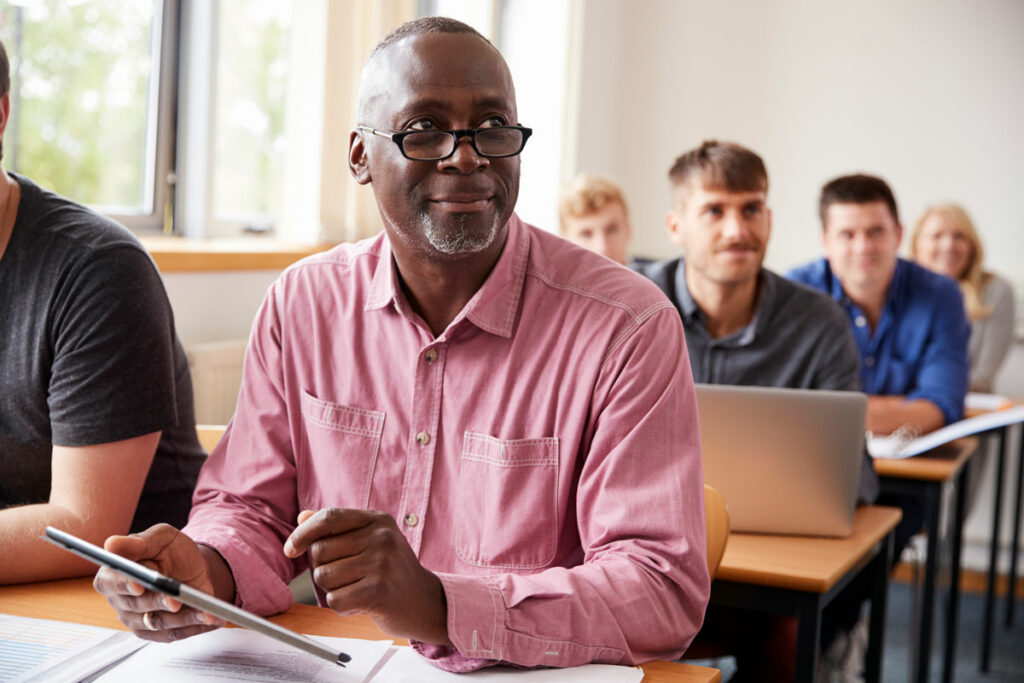 Different Type of Lifelong Learning
In 2018, 5.5% of college students were over 35 years of age. As you consider continuing your education, you have a variety of options to consider:
University Degree:

If you never attended college or were unable to complete your degree, now is the perfect time to finally achieve that goal. 

Community College:

According to

Consumer Reports,

"residents 60 and older who meet set requirements can use tuition waivers to take for-credit courses, gratis. If courses for credit aren't offered, mature students might still be able to audit a class without paying, gaining no credit but gleaning plenty of knowledge."

Specialized Programs:

Many universities and colleges are now offering special programs and educational experiences for seniors that are not for credit, but solely for personal enrichment. 

Online Courses:

If you have mobility issues or a lack of transportation, you can still continue your education by taking online courses. 

Free or Reduced Tuition: Some institutions of higher learning — like the George Fox's Special Student – Adults 62 Program and the Portland Community College Senior Studies.

Even

Oregon State University and The University of Oregon –— allow seniors over age 65 to

audit classes for free

.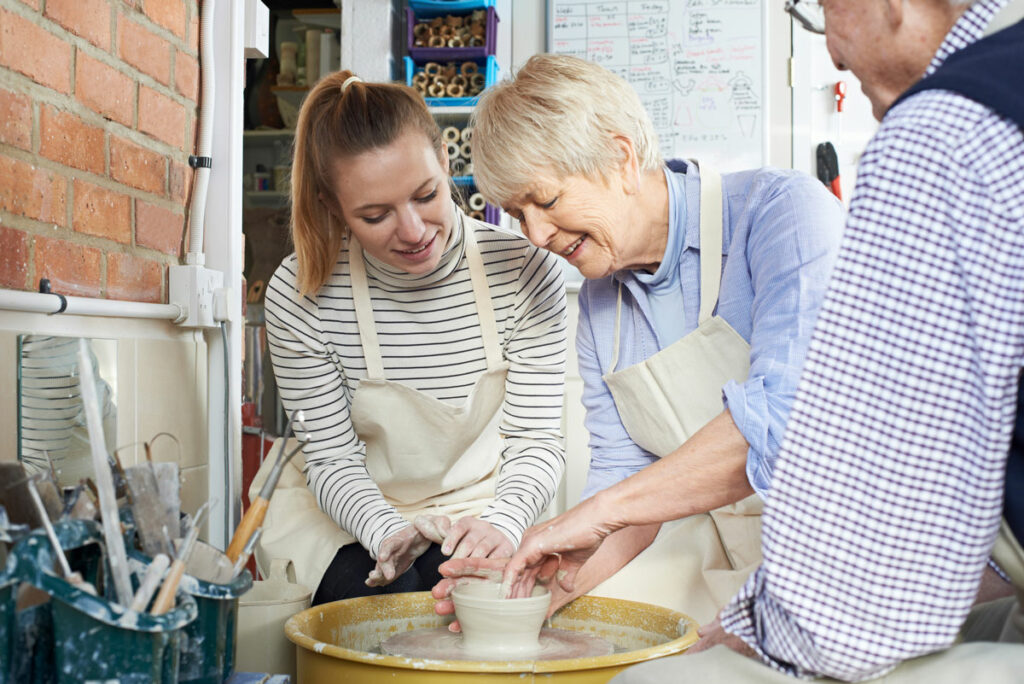 Lifelong Learning Doesn't Have to Mean College Courses
Not all lifelong learning needs to happen on a college campus. You can receive the same social, cognitive, health and happiness by taking up a stimulating hobby like quilting, painting, digital photography, learning to play an instrument, keeping up with the latest technology, and so much more. Your local library also provides a treasure-trove of mentally stimulating books and also offers educational programs and presentations. 
What Is Lifelong Learning at Friendsview?
In addition to having art classes and educational speakers and talks, some Life Plan Communities — like Friendsview — offer other opportunities. At Friendsview, you can audit a class or mentor a student at George Fox University, located just across the street from our community. 
To learn more about our lifelong learning programs for seniors, call us at 503-538-3144 or use our Contact Us form.